Auto Glass Repair of Macon
Auto Glass Repair of Macon – Auto Glass Repair Services – Macon, GA
Auto Glass Repair of Macon will repair or replace any glass on your vehicle, no matter the extent of the damage. Our mechanics have been in the industry for years and can be trusted for safe, reliable work on all vehicles. In a city like Macon with so much space to drive–and accidents waiting to happen–it's good to know that you're covered. Your windows could be jarred out of alignment from something as random as hitting a pot-hole, or your windshield could suffer at the hands of an errant baseball hit from someone's backyard. No matter what the situation is, we will help you. We live in a wonderful city that has lots of fabulous places to hang out, like hiking trails and coffee shops. And there are also amazing opportunities to see experienced artists' work. However, not every day is perfect here – bad things can happen, just as they can anywhere else. So if something happens to your car windows, give us a call and we'll be glad to help out.
We specialize in repairs and installation for all types of vehicles. Take a stroll around your car right now. We'll wait here until you get back. Done? Wonderful. Now, count how many glass panels you see. If you have a luxury vehicle, like an Audi shooting brake, there could be as many as seven panels—if it has a sunroof included. Or, on the high end, Hummers nowadays tend to have close to nine panels of glass total.? Don't worry though, we can handle it all. No matter what kind of car or truck you drive, the right kind of glass repair for it gets done here at Auto Glass Repair of Macon. Call (478) 887-3838 today for more information.
About Auto Glass Repair of Macon
We've been in business for many years, and we've seen a lot of changes in the automotive world. In the 1970s, muscle cars were all the rage (and they're still our favorite). The 1980s saw boxy little toys that didn't perform well due to new emissions laws, economic compact cars, and minivans. The 1990s brought us SUVs. Big gas-guzzling SUVs continued to be popular through the 2000s. And today it seems electric cars are finally gaining traction in the market.
We take the same level of care regardless of the type of car that comes in–from a 30-year-old compact to an electric hybrid. For example, one day we might fix a broken window crank; another day, we're replacing someone's windshield. The point is, we don't discriminate against anyone based on their vehicle. We keep most of the supplies needed for any job right here in stock too so ordering them isn't necessary very often.
Why Choose Auto Glass Repair of Macon?
Trustworthy, reliable, and experienced — these qualities are what you'll find when looking for Bibb County car window repair. Instead of wasting time searching for a quick fix from amateurs, come to us certified professionals with access to the latest tools in the industry.
Our valued patrons bring their cars to us because, over the years, we have cultivated a trustworthy team of friendly and courteous people. From the moment you arrive, you'll be greeted with a smile. Of course, you'll also hear some power tools at work – the clicking and buzzing of state-of-the-art machinery. You'll also see a lot of people locked in on what they're doing, be that power mirror repair, side window replacement, sunroof alignment, or any number of other tasks. Our quality is our creed. And your satisfaction, our guarantee. Call (478) 887-3838 now for free estimates!
Auto Glass Repair of Macon Services
With several years of experience in the industry, our mechanics are guaranteed to provide quality work that will wow you. To give a few examples, here is a list of services we offer:
Sun-roofs and moon-roofs

Windshields and rear windows

Power windows and rolling windows

Rear-view mirrors

Quarter glass
Simply put: If it smashes, we can fix it. If you have a crack in your windshield that's less than 3 inches or doesn't obstruct the driver's vision, it can probably be repaired. Our certified mechanics stay up-to-date with state requirements for car glass safety standards. We'll only ever put you back on the road in a safe car that meets all state regulations–nothing less. That level of quality service is just how we operate around here. So if you're looking for outstanding service and more, contact us today at (478) 887-3838.
Windshield Repair and Replacement
At Auto Glass Repair of Macon, we always stay up-to-date with state auto glass regulations. So when you come to us with a broken windshield, you can rest assured that the repair or replacement will meet all road standards. For example, did you know that any windshield cracks longer than three inches require full replacement in Georgia? Chips larger than a quarter have the same rule applied to them. And nobody ignores these—or any other—laws at Auto Glass Repair of Macon.
Our state laws are just as strict, if not stricter. Your safety is our top priority, and we would never send you back into traffic in an unsafe vehicle. Something as small as a star, crack, gouge, or hole can be easily fixed with replacement parts that we likely already have in stock. If not, don't worry – we know some great distributors who can help us get what you need quickly and efficiently. In Macon especially, the roads can be a real battle zone sometimes. So if anything ever happens to your windshield while you're out driving, bring it to us right away for the quality care that you deserve.
Rearview Mirrors
According to Georgia law about vehicle mirrors: Every motor vehicle which is so constructed or loaded as to obstruct the driver's view to the rear thereof from the driver's position shall be equipped with a mirror so located as to reflect the driver a view of the highway for a distance of at least 200 feet to the rear of such vehicle.
Even though having two working side mirrors is the law in most states, many people continue to drive with one or both broken. Not only does this give your car an unsightly appearance, but it's also dangerous to you and other drivers on the road.
Having damage to your wing mirror or interior mirror can be a pain, but we're here to help. We'll repair your mirrors as quickly as possible so you can get back on the road. In just one hour, we can have your mirrors looking good as new. Dial (478) 887-3838 now!
Power Windows and Rolling Windows
At our garage, we've seen it all when it comes to make and model. We're talking about some seriously ancient cars here folks. For example, a mighty Impala with a hood as long as a diving board. Or that 1974 Dodge Aspen wagon with a hole in the floorboard. And last but not least, perhaps the most interesting car of them all: a 1965 MGB with serious electrical problems.
At our shop, we don't discriminate against power windows or hand-crank models–we're happy to repair any problems your vehicle might have. We'll get the needed parts and have you back on the road in no time. When it comes to power windows, misalignment or a loose cable is often the issue. However, hand-crank windows usually just need realignment, while faulty jack systems and worn tracks are also common problems.
While some car problems are easy to fix, others may be more complicated. If you don't want to waste your time with repairs, let the professionals at Auto Glass Repair of Macon do it for you.
Windshields and Rear Windows
At our shop, we see a lot of broken windshields and rear windows. Customers come to us with all sorts of different-sized damage, and we're always ready to help. In most cases, the damage is too severe to simply repair, so we have to replace the whole thing. But no matter what you need, we'll get your car back in working order quickly and without breaking the bank. Call us today at (478) 887-3838!
Quarter Glass
The quarter glass, found on each side of a car's rear window, often goes unnoticed but provides several benefits. In addition to enhancing your view when using the wing mirrors, it also reduces blind spots while changing lanes. Many quarter glass panels can open, providing more ventilation for those inside the vehicle. However, because it is made of glass, this part of the car is susceptible to damage from weatherstripping or debris that can cause nicks and cracks.
No matter what goes wrong, the specialists at Auto Glass Repair of Macon can fix things up in a jiffy. For quarter glass repair or replacement unmatched in the industry, dial (478) 887-3838.
Sun-roofs and moon-roofs
Sun-roofs and moon roofs are often thought of as two different types of car roofs, but the defining characteristic between the two is that sun-roofs are retractable while moon roofs remain stationary. It's a loosely used definition. Because we fix them both with the same level of skill and expertise you won't mind what they're called. So whether your roof needs repair or replacement, is destroyed, or just cracked, we've got you covered.
Sun-roofs come in many different types: spoilers, in-builts, removable, or full-blown panoramic. We're the experts at repairing them all–even if it's just a small leak. Water dripping into the cabin can rust seat bolts over time and eventually rot the frame. So if your sunroof is leaking (only when it rains, of course), don't wait to get it fixed! Come see us for speedy repair that'll make your car like new again.
We don't let the make and model of your car stop us from doing our job right. Each year, we work on many different types of vehicles, each one special in its way. So whether you have a classic car or something brand new, please think of us if you need auto glass repairs. Call Auto Glass Repair of Macon at (478) 887-3838 for all of your car glass repair needs.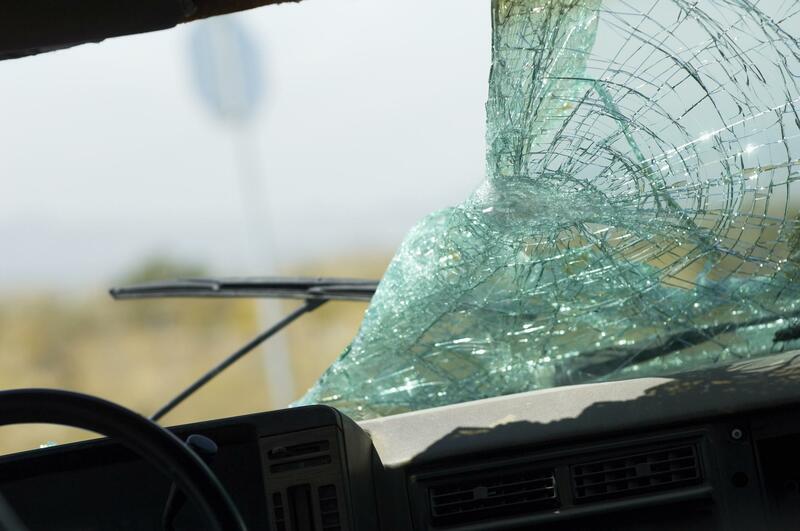 Contact Us Today!
The Macon area comprises nearly 160,000 people. There are many reasons people come to Bibb County every day–one of them being for auto care and repair. Auto Glass Repair of Macon may not be the only place in town to get your windshield fixed, but we are certainly the safest bet. You're not gambling when you choose us (this isn't the Silver Dollar Raceway). You can rest assured knowing that you will receive quality service. Calling (478) 887-3838 isn't rolling the dice—it's a smart move for the best around in auto glass repair.
Please don't hesitate to reach out to us for a free quote, or if you have any questions. You can call us, make an appointment, or get in touch with us online by filling out the form below and leaving a message. We're here to help with all of your mobile glass needs including car windows and windshields. For certain issues, we can even come to your house. Let us know what you need and we'll get right on it.